Sonya L. Cooper, Ph.D., P.E.
September 28, 2022
@
11:30 am
–
1:00 pm
To pre-pay through PayPal, click here. To RSVP, click here. Please RSVP by Tuesday, September 27th.
Guest Speaker
Sonya L. Cooper, Ph.D., P.E., M. ASCE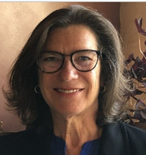 ASCE Region 6 Governor
Topic: Engineer Tomorrow: Knowledge for a Changing World
Speaker Bio:
Ms. Sonya L. Cooper is the current ASCE Region 6 Governor for El Paso and New Mexico and the past president of the ASCE New Mexico Section (2013-2014). Ms. Cooper retired from New Mexico State University last year, serving in various administrative and faculty roles. She volunteers for the ABET, Inc. and various ASCE Global committees. Ms. Cooper received her Ph.D. in Materials Science from NMSU, and her BS and ME degrees in civil engineering from North Carolina State and University of Virginia, respectively. She is a registered Professional Engineer with the State of New Mexico. Sonya has over 36 years engaging in engineering projects throughout the region with numerous volunteering hours within the field of civil engineering. Sonya continues to share her experience with ASCE members within the El Paso region and beyond.