Tara L. Hoke, General Counsel ASCE
May 25, 2022
@
11:30 am
–
1:00 pm
ASCE/TSPE Joint Ethics Meeting May 2022
Ms. Hoke will join us virtually at Park Tavern for an overview on changes to the Ethics Code.
Where: Park Tavern (attendee capacity 50), 204 East Mills El Paso Texas 79902
When: May 25th, 2022
Time: 11:30pm Mountain Time to 1:00 pm Mountain Time
Cost: [In-person w/lunch] $35 dollars for the first 50 people at Park Tavern (max) – Must RSVP and pay to ensure your in-person spot is reserved, click here.
[Virtual w/out lunch] $10 for Remote Access – Must RSVP and pay, click here.
Please note: RSVP for both the In-person and the Virtual option is required. 
To RSVP please email Estefany Ramos at estefany.ramos.ce@gmail.com
Guest Speaker
Tara L. Hoke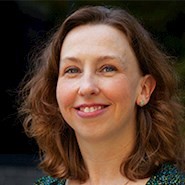 General Counsel, American Society of Civil Engineers
Topic: ASCE Ethics Code
Speaker Bio:
Tara Hoke is General Counsel at the American Society of Civil Engineers. She is a graduate of Georgetown Law School and a member of the Virginia Bar. In addition to serving as ASCE's legal counsel in areas of employment, tax, contract, and intellectual property law, Tara oversees ASCE's professional conduct committee and writes a monthly column "A Question of Ethics," which is published in Civil Engineering magazine. Tara also serves as Secretary for the Committee on Publication Ethics, a UK-based charity that provides ethics guidance for scholarly publishers.
.