Meeting – Ivonne Santiago (Ethics)
April 26, 2016 @ 11:30 am

-

1:00 pm

$35
$35 | Great American (Northeast)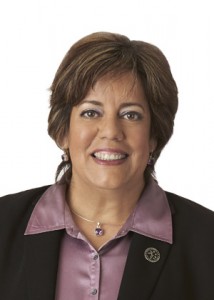 To pre-pay through PayPal, click here. To RSVP, click here.
Guest Speaker
Ivonne Santiago, Ph.D., P.E.
Clinical Professor, University of Texas at El Paso
Topic: Engineering Ethics and the Public
Ivonne Santiago is a Clinical Professor in the Civil Engineering (CE) Department at the University of Texas at El Paso (UTEP). She has a combined experience of over 20 years in the areas of water quality, water and wastewater treatment in Puerto Rico, New Mexico, and Texas among the government, academic, and private sectors. At the CE Department she coordinates the Senior Capstone Design courses, the Hydraulic Laboratory, and assessment and accreditation. She is involved in activities that connect education and research to engineering practice, innovation, and entrepreneurship. Examples of her projects include the use of natural and surface modified minerals for removal of contaminants from water and the development of water quality sensors. She is the recipient of numerous local and state teaching awards including the UT Regents' Outstanding Teaching Award. She is especially dedicated to the creation of opportunities for female engineers and help them overcome gender and ethnical barriers.