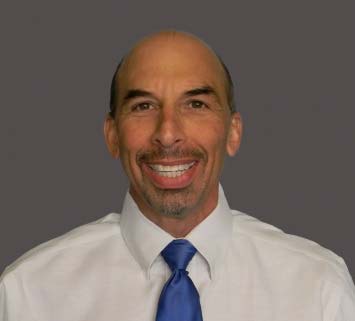 Mr. Gonzales has over 28 years of managing projects in El Paso and Doña Ana County, New Mexico from the predesign phase through construction management and final project acceptance. Robert is a lifelong resident of El Paso and holds a Bachelor of Science degree in Civil Engineering from the University of Texas at El Paso and has been licensed as a Professional Engineer in the State of Texas since 1991. His career began with the Texas Department of Transportation. In 2002, Robert founded Quantum Engineering Consultants, Inc. and has since been providing services on numerous City of El Paso Street and Drainage Improvement Projects, Quality of Life projects, various types of bond projects with El Paso Independent School District and high profile projects with the University of Texas at El Paso.
Robert has always been very involved in the El Paso community, particularly in improving the region's recreational amenities and preventive health awareness. Mr. Gonzales helped develop the Bikeways Study for the City of El Paso's Metropolitan Planning Organization and is also an avid bicycle advocate for the City of El Paso. Mr. Gonzales is a member of the TxDOT Bicycle Advisory Committee representing West Texas. Mr. Gonzales was involved in the Subdivision Ordinance Rewrite and updates for the City of El Paso, Dona Ana County, and the County of El Paso. His focus is building better communities which involves designing sites that are not only better for the environment, but more cost effective to operate and healthier for the people who will utilize them. In addition, he has led a number of projects utilizing SmartCode principles, where alternative engineering solutions were proposed and accepted.
Mr. Gonzales is also an accomplished multisport athlete with a career that has spanned over 25 years. Most recently, he placed 5th in the 50 – 54 age group at the World Duathlon Championships in Gijon, Spain (2011), was the 2012 National Sprint Triathlon Champion in the 50 – 54 age group in Burlington, Vermont, and 2013 Runner- Up in Milwaukee, Wisconsin. He is a three time Hawaii Ironman finisher and winner of numerous multisport events throughout the United States. Mr. Gonzales was inducted into the El Paso Athletic Hall of Fame in 2007.
In recent years, he has focused his attention on providing inspiration to the youth of El Paso by giving presentations on the dangers of drug use, as a Race Director for various children's multi -sport events, and by mentoring young athletes as they embark on their own athletic careers.