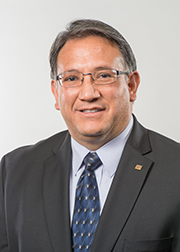 The El Paso Branch of ASCE endorses Jerry B. Paz for ASCE Region 6 Director. Click below to see our endorsement letter.
"We at the El Paso Branch strongly believe that Jerry will make good on his vision statement and will diligently and proudly serve the entire Region 6. We strongly endorse Jerry for the position of Region 6 Director and encourage our members to vote for him on the current elections now through June 3rd." -Sergio Mendez, P.E., M.ASCE, President, ASCE El Paso Branch
ASCE Elections are going on now! If you haven't voted already, login to your ASCE account at https://www.asce.org/elections/ and vote before June 3rd!